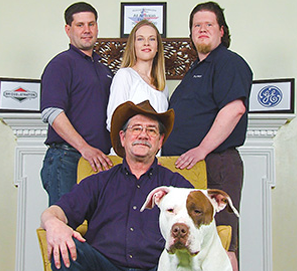 A Brief History of Our Company
All American Electric is an electrical business based in Alexandria, VA. We have been serving homeowners in the area since 2008, specializing in troubleshooting a variety of residential electrical problems.
Our proprietor is an industry professional who has more than 30 years of experience. He ran some of the largest residential electrical companies in the Washington, DC metro area before establishing our company. After being an employee for most of his life, our founder decided to go off on his own and run his own business. He opened All American Electric to provide the residents of Alexandria, VA with first-rate electrical services at reasonable rates.
Quality That Speaks for Itself
What sets us apart from our competitors is the quality and neatness of our work. We have the expertise and equipment required to deliver industry-leading services on a consistent basis. In addition, we provide exceptional customer service. We put client satisfaction above all else, and we always go the extra mile to make sure your needs are thoroughly addressed.
At All American Electric, superb electrical services are within your reach.
Call us today to discuss your requirements with our team. Our services are available to residents in Alexandria, VA.